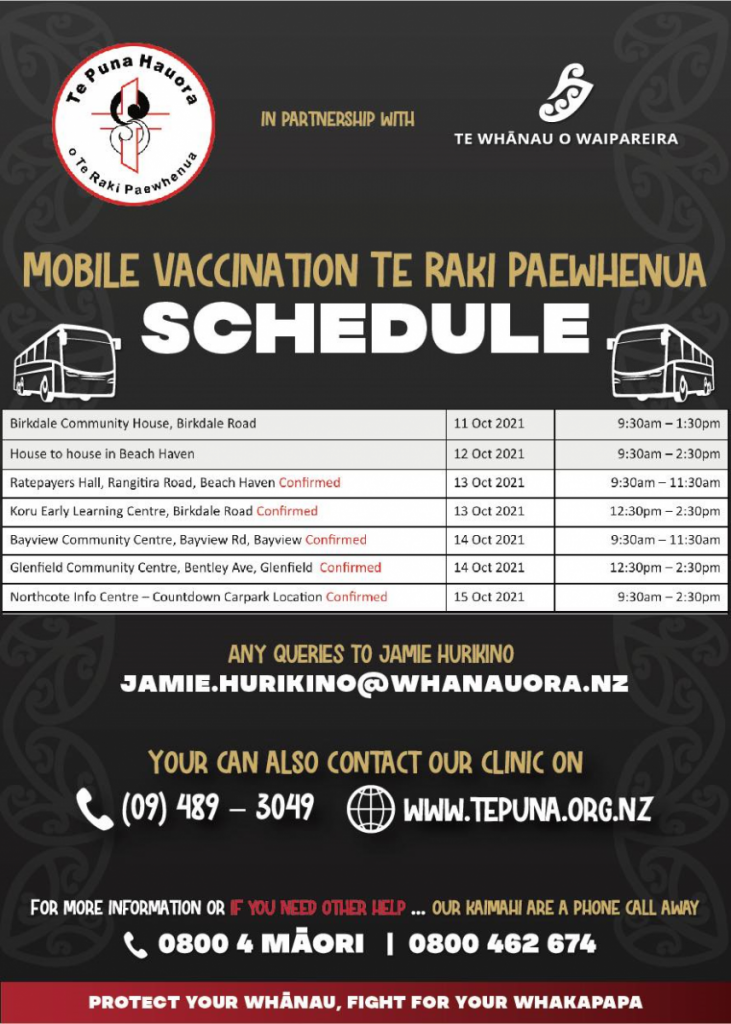 Level 3, Step 1 Update:
5 October 2021
Please note, the Glenfield Community Centre remains closed under Covid-19 Alert Level 3, Step 1.
These restrictions are specific to the Auckland area and apply from 11:59pm on 5 October (effectively in force from Wednesday).
These include the ability for gatherings up to a maximum of 10 persons outside (e.g. for a picnic or equivalent) providing they maintain all other Level 3 requirements: mask wearing, social distancing, etc. The key component here is the gathering must be limited to 10 and it must be outside.
The second was the opening of Early Learning Facilities which, at Level 3, were only open to children of essential workers. Our GELC remains under temporary closure, due to staff shortages until 13 December, and would not be open for the next two weeks anyway as it closes during the term break.
The last was encouraging Aucklanders to get out to use public parks, beaches, and other spaces for recreation purposes.
None of these relaxed terms allow us to open to any groups. We continue to bide our time and wait for the Level 3, Step 2 and will provide a further update once we know what health requirements look like at this level. We expect there will be mandatory masks, use of QR codes, and 2-metre distancing, which will reduce our indoor capacity for our rooms by 50%.
Please take care, be kind and get vaccinated. It is only through a 90% vaccination rate that we will return to some level of normalcy, the elimination of restrictions and it shows you care not only for your own welfare, but for those around you, especially those who may remain at a high level of risk.
Kia kaha